Refractory Castable Cement is a kind of fireproof cement which we use in making  places such as ovens, kilns, furnaces etc. Refractory castable cement in Zambia is specially made with thermally stable elements to gain thermodynamic properties suitable for use in high temperature conditions. The main elements used in the manufacture of refractory cement (fireproof cement) involves calcium aluminate to ensure it has high alumina content suitable for making the cement fire resistant
Why Refractory Castable Cement is Important
Solids by their nature contract and expand when you expose them to temperature fluctuations .This is especially when used together with thermally conductive metals. As a result, cements used in high tempertaure applications such ovens, kilns, expansion joints etc. must retain their structural intgrity in the presence of the continuous thermodynamic stress. Regular cement has good expansion capabilities with other rigid equipment but deterioration of the binding material makes it fail to contract evenly leading to a mechanical failure of the structure. 
To prevent mechanical failure, the refractory cements are made with binding materials that have improved thermodynamic properties. Minerals like aluminum oxide used in binding the coarse aggregate materials in the cement. Additionally, it provides high temperature resistant properties without necessarily reducing the material formability. This condition makes it possible to manufacture refractory cements that contain good properties of thermal resistance and formability.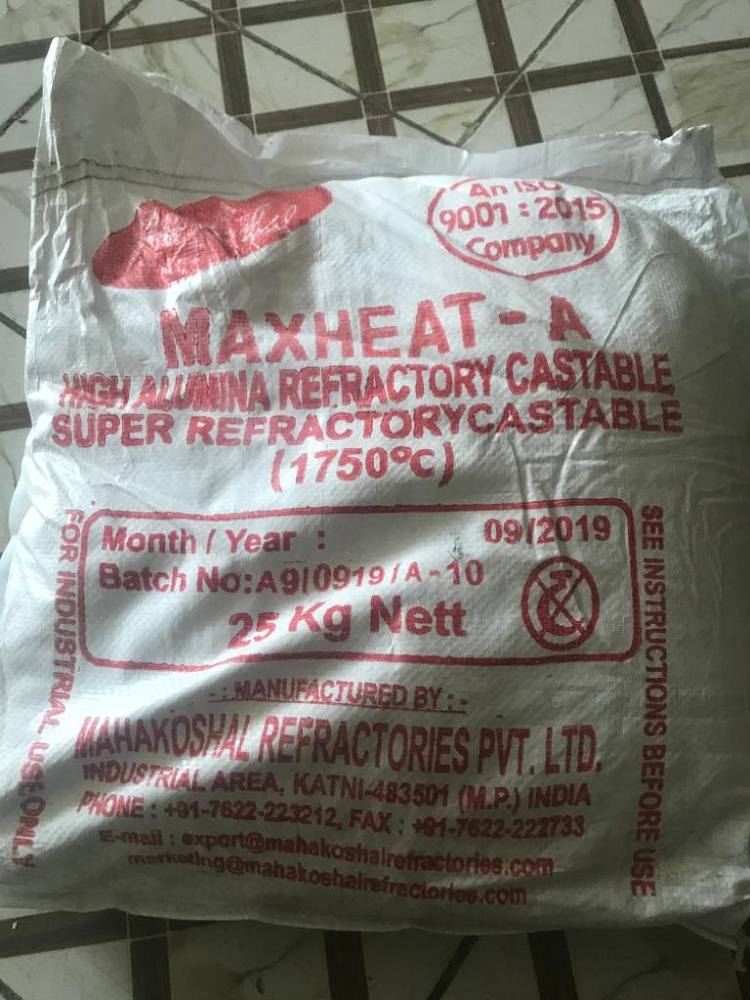 Industrial Applications of Refractory Castable Cement in Zambia
The application of refractory cement in Zambia include:
Incinerator walls, fences, 
Barbecues fire drill areas, ovens 
Sewage and wastewater systems, 
Seaside projects, industrial floors, 
Agricultural buildings, lintels, sealing hinges
Blast furnace, Foundries, Forge furnace, Tunnel kilns, 
Heat treatment furnace car tops, Electro phosphorus furnace, Sock pit cover construction etc. 
Domestic Applications of Castable Cement
Pizza ovens, cake ovens and other oven insulation applications.
repair small cracks and small patches of damage to fire bricks and fire backs in fireplaces, gas cookers, stoves and ranges, central heating systems and boilers,
repair fire backs for jointing internal flue pipes and on all structures subject to temperatures up to 1250ºC,
join internal flue pipes especially the first joint between the flue pipe and the spigot of the stove and,
seal ceramic flue liners in a chimney,
seal against the escape of flue gases and smoke