Are you looking for unsurpassed wood fired pizza ovens for your home or business? Well, at Kingsman Engineering and industrial insulations, we deliver high quality outdoor pizza ovens across Kenya, and East Africa. With a range of sizes and colors, we make it easy for clients all over the East Africa to design pizza ovens that complement their setting and style.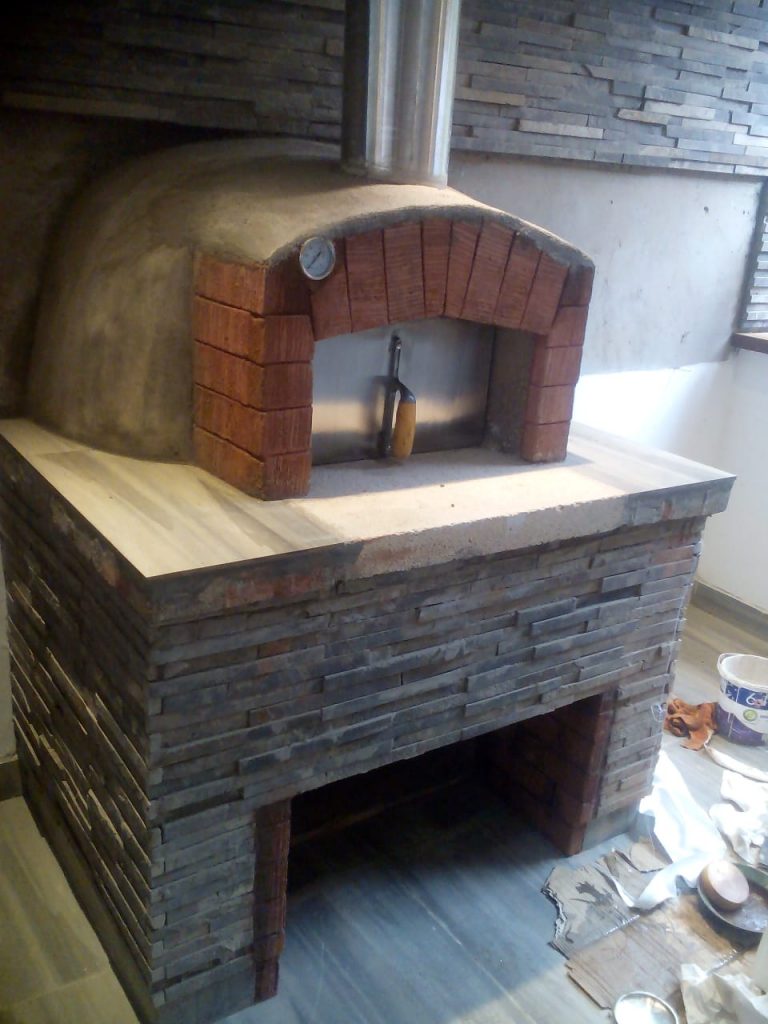 We now have various ranges of ovens for residential and commercial use, both designed at Kingsman Engineering and industrial insulations. We have competent and reliable team ready to guide you towards the outdoor wood fired pizza oven of your dreams!
The Kingsman Engineering Wood fired pizza ovens are made from the highest quality refractory materials. All of the models in the different ranges we make them to the highest specifications to meet the demands of regular usehttps://kingsmanengineering.co.ke/refractory-materials/.
Our ovens are unique in a number of ways. The premium quality refractory dome we insulate them with a thermal ceramic blankethttps://kingsmanengineering.co.ke/pizza-oven-materials-in-kenya/ which ensures that the inside of the oven can reach a cooking temperature of 350°C – 600°C while keeping the external walls cool to the touch. We design them with steep sides to provide a more even and efficient heat flow on all models. In addition to this, all of our outdoor pizza ovens we design them with a wide mouth to allow for ease of use and to fit large pots and roasting trays.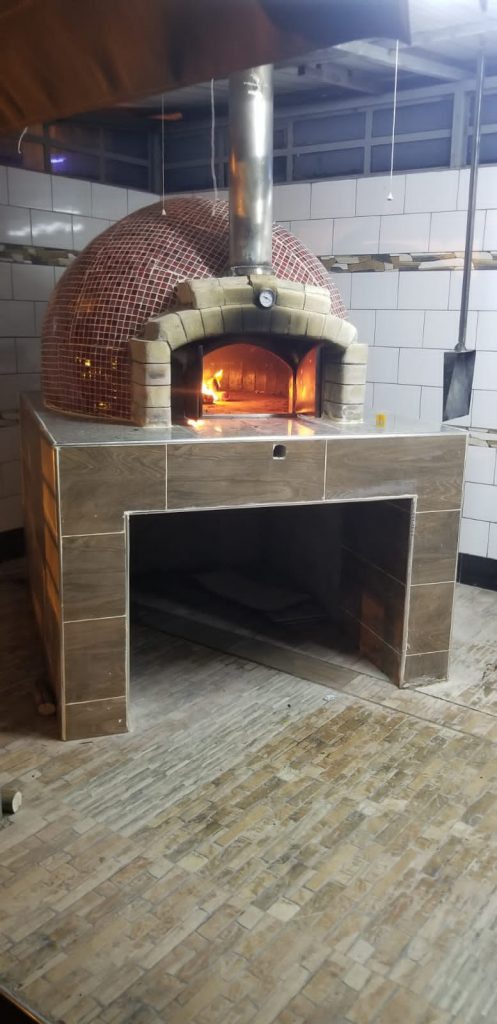 Remember, our wood fired pizza oven comes with
Stainless steel door reinforced with refractory blanket.
Stainless steel chimney and hat
Unique finishing patterns
Frequently Asked Questions (FAQs)
What can I cook in a wood fired oven?
Wood fired ovens have been around long before the advent of gas and electrcity . This means you can cook just about anything a traditional oven can in our Kingsman Engineering Pizza ovens. To achieve optimal heat control, we design our ovens so that they can be used with the door. This allows you to use them for stewing, roasting, baking, frying, smoking, grilling, cooking pizzas, breads and even desserts. 

Can I cook directly on the floor of my oven?

Yes. There's no need to spend money on expensive cooking equipment or additional baking trays as pizzas, breads and meats can be cooked directly on the bricks in the traditional way. Because of the effective heat distribution in our ovens, the cheapest pots and pans will do. Cleaning up is also very simple. Any mess left on the bricks is cleaned away simply by moving hot coals to the area in order to burn the bricks clean. 
Unlike other manufacturers, The Kingsman Engineering wood fired pizza ovens do not have the floor bricks sitting atop the insulation blanket. This not only makes for a 'spongy' floor, but stray fibers can also find their way into your food and pose a health hazard. This makes our ovens some of the highest quality and best pizza ovens in Kenya, East Africa 


Can we have our ovens outside without a cover?  

Yes. Kingsman Engineering's outdoor wood fired pizza ovens have been designed with the African outdoors in mind. Even so, to prolong the life of your oven and to ensure it continues to work efficiently it is incredibly important to keep moisture out and keep it dry. If your oven is in a place where it is exposed to the elements, we recommend that you apply a natural look penetrating concrete sealer to the external render after the curing process is complete and to any porous materials surrounding your oven, such as your stand and slab which can also absorb water and cause your oven to become wet. 
How many pizzas can I cook in your oven at one time?
Our Kingsman Engineering wood fired ovens are suitable for most African backyards and come in three sizes, with the largest able to hold 5-6 regular pizzas. Although, cooking this amount can get quite tricky so for the best results, we would recommend cooking around 2 pizzas at a time during regular home use. See below the internal size of our wood fired ovens.
Original = 5-6 x 300mm pizzas
Midi = 3 x 300mm pizzas
Courtyard = 2 x 300mm pizzas